BOOK INFORMATION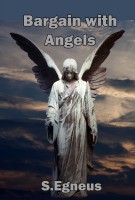 Book Details:  Published: May 06, 2014                                                                                                                                                                                                       Words: 3,040                                                                                                                                                                                                                             Language: English                                                                                                                                                                                                                   ISBN: 9781310985997
Book Synopsis: There are people who dream, and then there is people who dream and act on it. Paul is such a guy. Driven by his         burning desire to see people living above ground again, he is relentless in his quest to find the old satellites he'd read about in         his grandfather's old diary. Despite the lack of support by the underground community, he spends as much time he can above           ground, as much as the UV and his suit will allow. However he gets a bit more than he bargained for when he comes face to             face with the impossible and gets an offer he can't possible refuse. Or can he?
REVIEW
I absolutely loved this book because due to the clever and descriptive writing of the author it was an absolute page turner, which is why I gave 5 stars. It was also a grate book because of it's new take life in a post appocalyptic world. The main character in the book is a character that it is easy to connect with and the interaction he had with the angel after his fall on the surface really made you see what an amazingly devoted family man he is. This was evident by the fact that when the angel asked him give him his children in exchange for him (the angel) putting the planet back to what it was but he refuses and offers him self up instead. The angel wants some human DNA/genetic material to help to prevent him and his kind dying out which is why he makes contact with Paul. When the angel made him self known to Paul through the authors writing you are able to feel his sense of impending doom as there's a change in the writing style which conveys a short period of darkness.
I would and will recommend this book to other people.